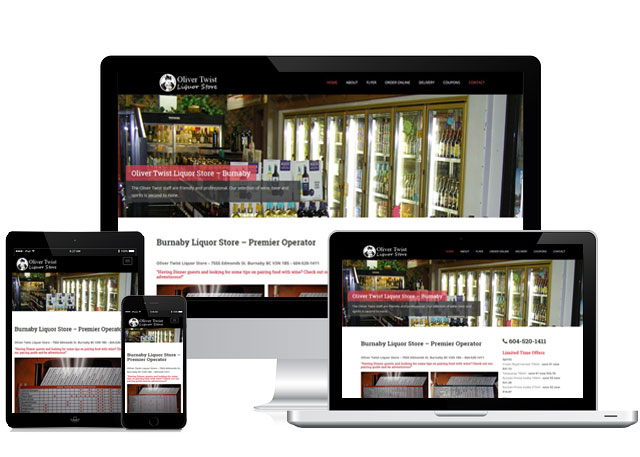 Oliver Twist Liquor Store
The Challenge
The primary objective was to build a brand new site to work on all devices, with the ability to add additional functionality for planned order online and local delivery options. Previously, the liquor store had a single page on the pub's site which limited the opportunities for growth of the liquor store and the addition of added functionality.
The Solution
We built a new site using a fresh, clean, mobile responsive WordPress theme, while pre-building the infrastructure into the back-end to allow for quick and easy deployment of the planned order-online functionality & local delivery service.
Accessibility on mobile devices

100%

100%

Separation from the pub business

100%

100%

Increase in real estate to showcase the store's products

100%

100%

Upgradeability

100%

100%
The Results
The new site is mobile friendly with a modern, clean, professional appearance. Having their own site, separate from the pub site provides unlimited opportunities to promote the store's products. Adding new functionality, as the need arises is now possible with minimum effort, where the previous, page on the pub site would have required extensive labour to add new functionality.
Ready to Start Working With Us?